Via @WFP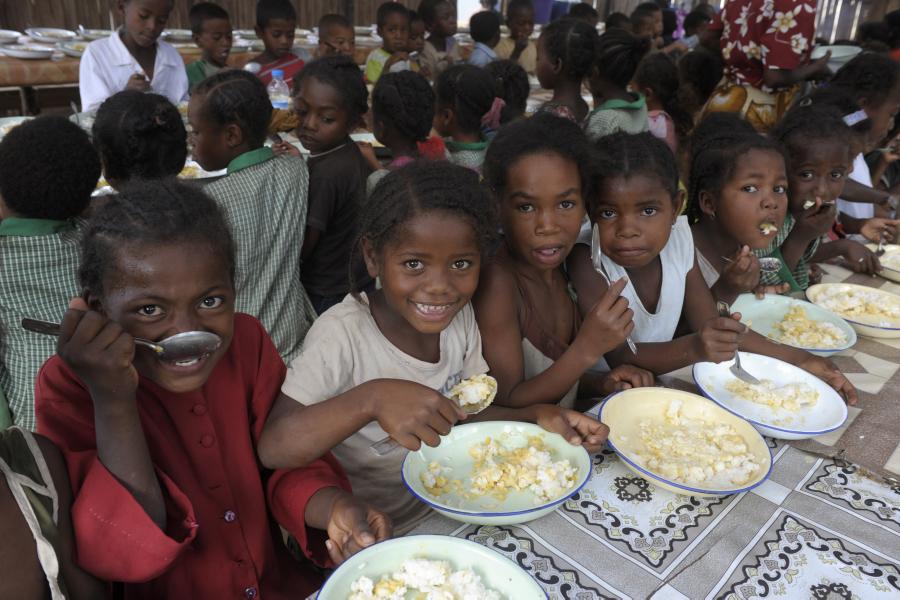 92 percent of the population lives on less than US$2 a day.

Some four million people – 28 percent of the rural households – suffer from lack of food access.

Erratic rain, periodic drought and locust infestation compromise food production in southern Madagascar. Climate change is likely to exacerbate these natural hazards.

Communities in the south are expected to face a longer lean season this year due to drought – it could start as early as July (instead of the usual October – March period).

With stunting (low height for age) affecting 47 percent of children under five (two million children countrywide), Madagascar ranks fourth in the "Global Chronic Malnutrition" table. 

One third of women aged 15-49 and half of children under five suffer from iron deficiency which causes anaemia. 

Of every 1,000 live births, 62 result in children dying before they reach five years of age. Mortality rates are highest in rural areas. 

Nearly 500 women per every 100,000 live births die of pregnancy-related issues. High levels of anaemia contribute to the high mortality.

More than 26,000 cases of tuberculosis are detected each year. People living with tuberculosis are at a major risk of malnutrition which contributes significantly to increased mortality and morbidity.

Total life expectancy is 65.2 years. In women, life expectancy is 66.67 years and in men 63.77 years.